Book: Found By You
Series: The Spring Rose Bay Series #1
Author: K.L.Jessop
Genre: New Adult Contemporary Romance
Synopsis: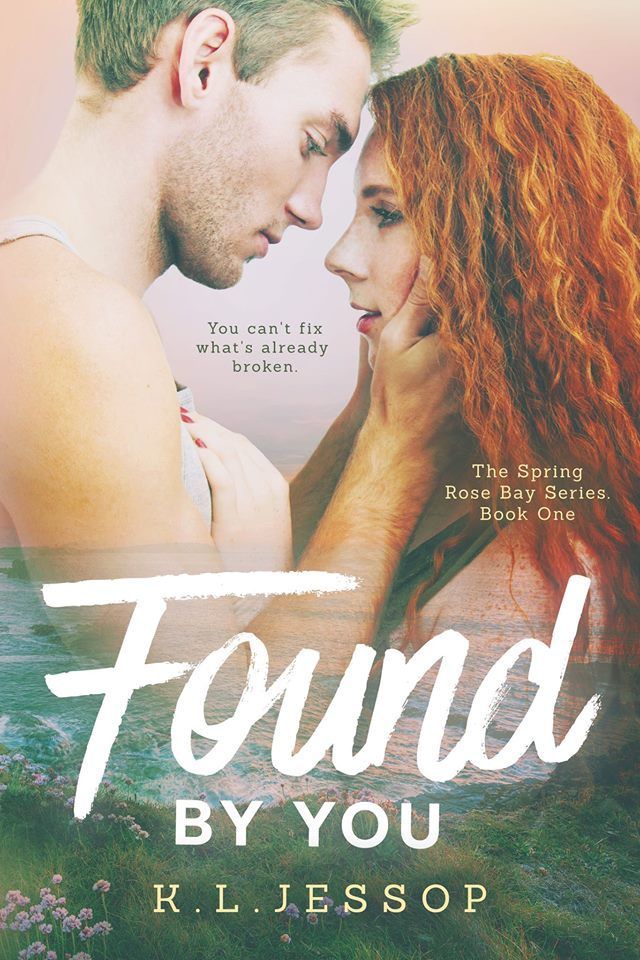 You can be the strongest amongst many but it only takes one person to break you. Each year I end it thinking a change is going to come. It had to come.
Only the last eight years I've clearly offended the devil somehow as he's decided to pile some form of crap on my shoulders since the year I turned eighteen. Loss, betrayal, fears - I have been through it all. Life can change in an instance, ripping out your heart and soul and leaving you the shell of the person you once were. A shell that simply cannot be fixed.
After years of suffering from the loss of her mother and the betrayal of two men, Amelia thought she was damaged for life. Ruled by anxieties and self-help remedies of Tequila chasers with her best friend, Amelia settled into her new life at the coast and a job she loved.
Men were never again on her radar. They hurt her in every possible way. That was until she found herself in the arms of a stranger. His generosity was foreign to her; his ability to make her trust was overwhelming. Finally, as her life took a turn for the better, Amelia could see a future and a possibility of a happy ending she so desperately craved. However, like her past, everything changes in an instant, and how would she survive if it should come crashing down around her.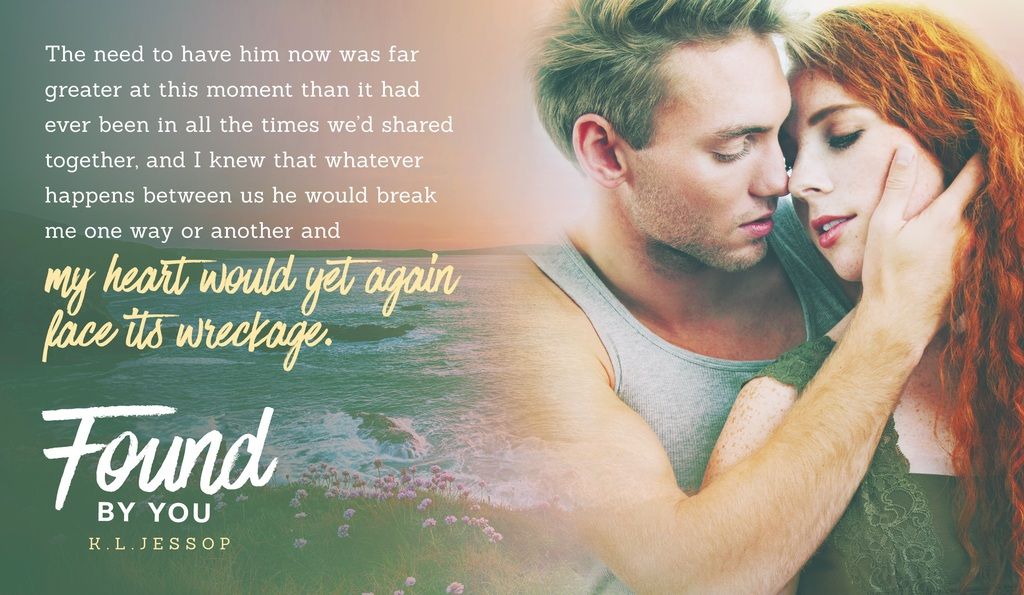 Purchase Links
EXCERPT
Found By You.
Copyright © 2016 K.L.Jessop All rights reserved.
EXCLUSIVE EXCERPT
~ Amelia ~
As much as it was slipping away from me and his presence were causing my body to react in the way I didn't want, I couldn't let my guard down. I had to fight, if I've learnt anything from my history with men it's not to let them walk all over you. Lifting my head and look directly into his hazel eyes. "My first rule of business, never get involved with employees."
"I don't work here, Amelia, I just own the buil-"
"You have an office with your name on the door, you work here." His powerful eyes suddenly begin to make me uncomfortable, I slide passed him needing space. "My second rule. Never lie, to which you've failed already. You could have prevented that by telling me straight."
He sighs and cocks a brow, clearly enjoying every second of my flustered state. "And is there a third in this rule game of yours?"
"Yeah-" I stride over and open the door, raising arm length to hold it while my other hand places my hip "-with all due respect, Mr Matthews, this maybe your building but this is still my office. Close the door on your way out."
Ok, so that's technically not a rule.
He takes two strides towards the door and I'm feeling a little triumphant that I've won this battle, only it's short lived when he slams it shut and thrusts me against it, our lips a breath apart as he locks his eyes on mine, placing his arms either side of my head to cage me in. My body stiffens instantly. His voice low, "Do you have any idea how sexy you are when flustered? The way your neck turns every shade of pink and your eyes dart everywhere."
"It's people like you that make me flustered."
His brows furrow as his eyes search over my face. "Do I intimidate you, Amelia?"
"What do you want from me?" I whisper in a rush.
He studies me for a few seconds before he speaks. "I have rules too. First, I never lie. Giving you wrong information about me and not telling you the whole truth are two completely different things altogether. And second, I go out with who I want regardless of who they are or where they work. You intrigue me, Amelia, there's something about you I want."
"You're a man. All you want is a free pass to a woman's panties."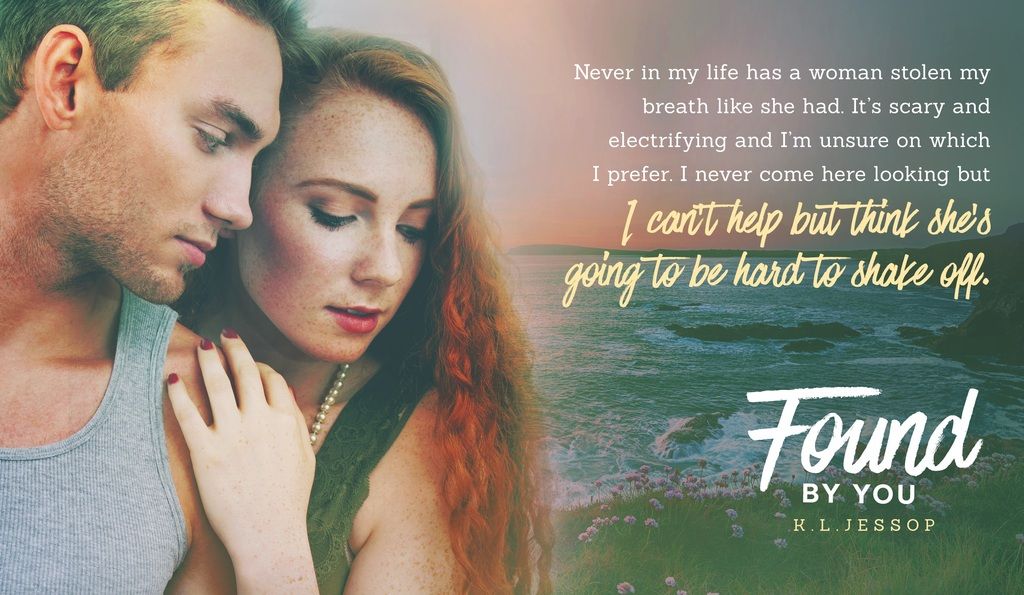 Early Feedback
Brilliantly scripted with a few twists in the tale to keep the reader on edge, the author brings this young woman's life to light and delicately tackles the domestic abuse issue. Incredibly well done from such a young talent. ~ Amazon Review
Normally I struggle to read a book and actually finish it but o.m.g I couldn't put this down!! Highly recommend this book to others, fantastic storyline that constantly keeps you on the edge of your seat wanting more.....Can't wait for Book 2 to be released 💗 ~ Amazon Review
Brilliant read... you are drawn into the story from page 1 ~ Amazon Review
About The Author
Kate has lived in South West England her entire life just on the edge of Dartmoor where the moorland goes on for days. It's beautiful, breathtaking and occasionally rather wet.
Growing up as a kid, writing was never her course of direction as she disliked everything about it due to being dyslexic. However, overtime she got back into reading/writing and fell in love with adult romances.
Then one day two characters etched their way into her mind and didn't show any signs of leaving - the rest is history.
She has a love/hate relationship with chocolate and the weekends are not the same without a vodka in hand. She's a sucker for a heart fluttering romance and can't help but go weak at the knees for a guy with a five o'clock shadow. ;-)
You Can Stalk K.L. Jessop Here: